Last week Filter Services attended the 2015 AHR Expo exhibit sponsored by ASHRAE held in our very own Chicago every three years, which is an HVAC/R industry trade show held at McCormik place. The 2015 AHR Expo is 465,000 square feet of exhibits from 2,000 companies representing every segment of the HVAC/R industry. At the show we got to see products and talk directly with company experts, as well as build relationship with existing and potential suppliers. FSI visited with 15 current vendors, talked to potential new vendors, and saw numerous customers!
In addition our Executive VP of Healthcare (Grant Riendeau) attended NAFA's "Best Practices Guidelines for Hospital and Healthcare Facilities" seminar in order to further his education and expertise in growing area of air filtration.
We look forward to the next AHR expo coming back to Chicago in 2018!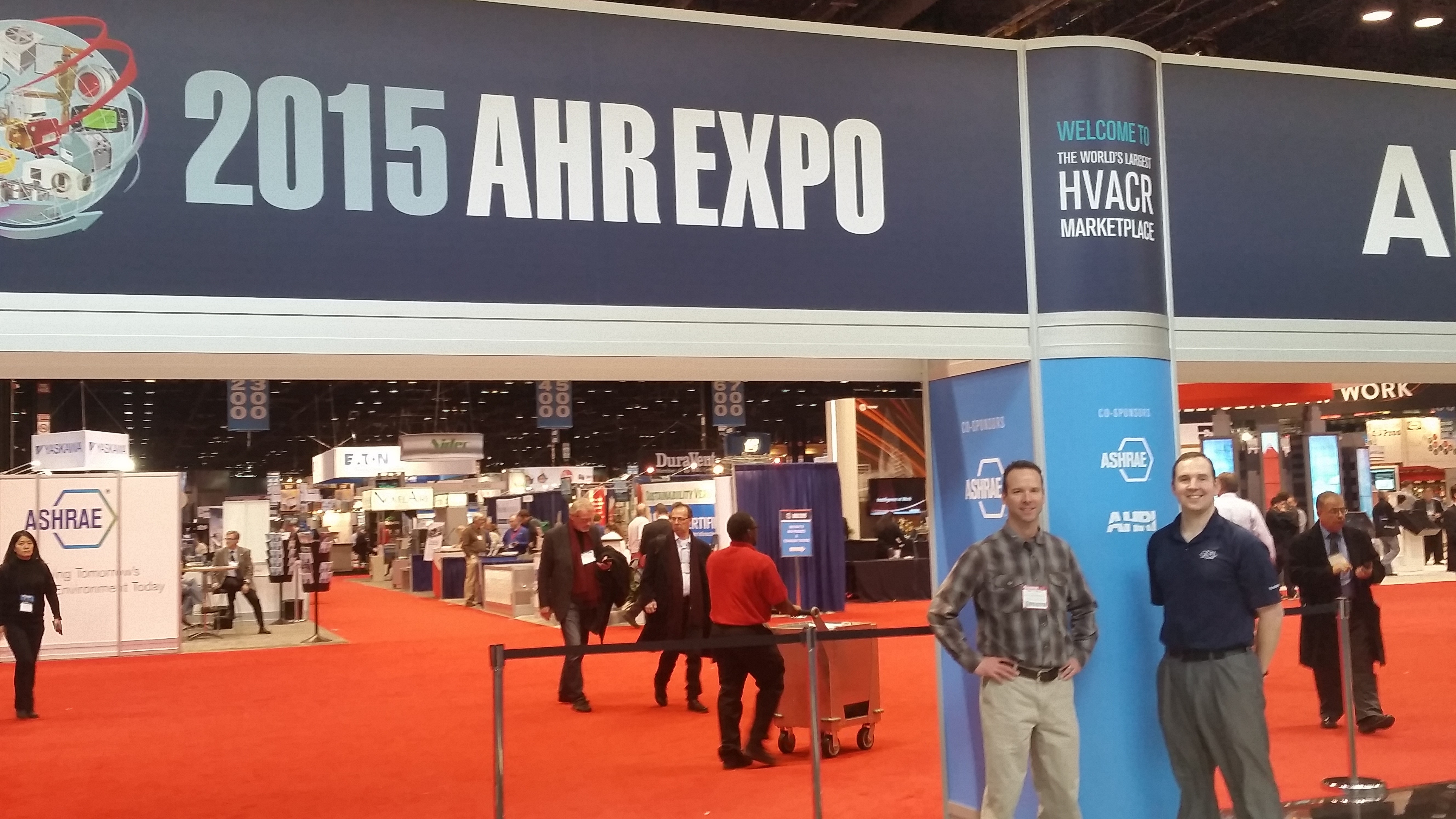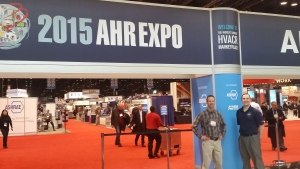 Owner Jeff Gradek and Sales Manager Brian Ashcraft attending the show.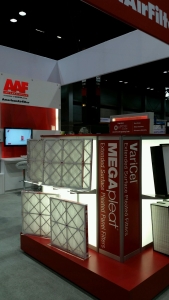 FSI stopped by our friends American Air Filter's booth to check out their Mega Pleat exhibit. FSI is the main distributor of American Air Filter brand in the Chicago land area.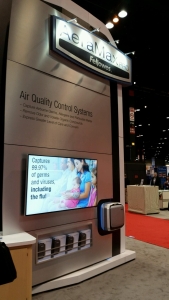 Another highlight of FSI attending the show was visiting our new vendor Fellowes- Aeramax Pro booth. FSI has just partnered up to be the distributor of Fellowes brand new line of air purifiers.