One Man's Vision Becomes a Family Passion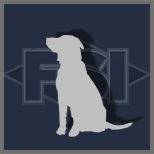 Filter Services Inc. was conceived in 1987 by the founder, Gerald Gradek – many of you may know him better with a pipe in his mouth and a dog at his side. "Gerry" had a vision of creating a small business that changed, or "serviced" air filters in small rooftop units in in strip malls and other facilities where the store managers were not likely to do so. After being in business a few years, Gerry found new markets in providing change-out services for chain accounts such as Pizza Hut and KFC and mechanical contractors where FSI's efficiency and routing system supplied both a higher quality service model as well as a more cost efficient model.
After 13 years of success, Gerry invited his son, Jeff into the business in 2000. Jeff and Gerry continued to operate the business together for several years, adding a "sales" side where HVAC filters were stocked and provided to the market.
In 2008, Jeff took over operating the company and had the goal of taking it to new heights with a strong vision for the future. FSI invested in resources, technology, and training to become a major market provider of Industrial Filtration Products including HVAC, Dust and Liquid, Paint Booth, Compressed Air, and Oil/Gas Filtration. The new distribution and change-out service model provided quick growth, as the core values of the company – Integrity, Teamwork, Safety & Customers – were maintained and the business thrived. The market appreciated these core values, as well as FSI's ability to provide change-out services, vendor consolidation, superior lead-times, and customer service at a high level. During this exciting period, FSI partnered with many of the most qualified vendors in the industry.
FSI is fully owned and operated by Jeff Gradek, and Gerry is off hunting, fishing, and doing whatever he desires with the fruits of his labor. FSI continues to run as a family business that puts emphasis everyday into taking care of its customers and employees. Our business ethics and customer service drive our success and will lead us into a bright and exciting future.
Customer First: Your Success is Our Success
Filter Service Inc. (FSI) is a Master Distributor of filtration related products, including HVAC, Dust and Liquid, Paint Booth, Compressed Air, and Oil/Gas Filtration. FSI also provides Commercial and Industrial Air Filter Change-Out Services – changing over 2200 filters per day at over 4000 accounts – including large and small industrial facilities, commercial facilities, contractors, chain accounts, hospitals, and public buildings.
FSI's filter service on a regular cycle is an extension of the normal HVAC preventative maintenance. (Note: FSI is not an HVAC maintenance contractor). During our Filter Change-Out Service, our service technicians perform a visual inspection of the HVAC system and report any problems or recommendations to ensure proper operations for your facility. Our service cycle can be tailored to meet customer needs and requirements from a weekly, monthly, quarterly, or yearly Filter Change-Out Cycle.
Most recently, FSI has added a new service to our repertoire. We are now cleaning HVAC condenser coils with pumping systems that push very large volumes of water at low pressures – without damaging coils or using harmful chemicals. With over 100,000 tons of condenser coils cleaned this year, we are becoming a very unique resource in assisting our customers in their preventative maintenance.
FSI's local warehouse contains the largest and most diverse inventory of filtration products in the area. We specialize in providing efficiency in preventative maintenance. Our goal is to become intimate with our customers so that we may provide superior products and services in the most efficient means possible, including energy studies, inventory programs, predictive maintenance and energy analyses.
If you are a current customer – THANK YOU FOR YOUR BUSINESS. If you are a prospect, we would enjoy the opportunity to work with you to make your preventative maintenance programs operate as efficiently as possible.